jesus was not a saint because he was single! the logic is wrong! he was not a complete man to not have married!
CNN Belief Blog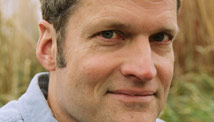 Editor's Note: Stephen Prothero, a Boston University religion scholar and author of "The American Bible: How Our Words Unite, Divide, and Define a Nation," is a regular CNN Belief Blog contributor.
By Stephen Prothero, Special to CNN
A few years ago I wrote a book about Jesus in the American imagination. What I learned along the way is that the American Jesus is a Gumby-like figure who can twist and turn in almost any direction.
Our Jesus has been black and white, gay and straight, a socialist and a capitalist, a pacifist and a warrior, a civil rights activist and a Ku Klux Klansman. Over the American centuries, he has stood not on some unchanging rock of ages but on the shifting sands of economic circumstances, political calculations and cultural trends.
View original post 691 more words